IREON New Member Profile: Michael Nerenberg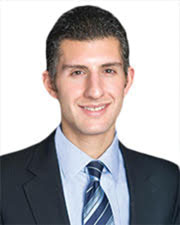 Michael Nerenberg
Name: Michael Nerenberg
Title: Partner
Company: Borah, Goldstein, Altschuler, Nahins, & Goidel, P.C.
Location: New York, NY
Birthplace: Syosset, NY
LinkedIn: linkedin.com/in/newyorkattorney
Education: B.A. Political Science/Journalism, George Washington University; J.D. Brooklyn Law School
First job: Camp counselor
First job in real estate or allied field: Summer intern, International Real Estate Law Firm
What do you do now and what are you planning for the future? I practice in transactional real estate–sales and acquisitions of residential, commercial, and industrial assets, office/retail leasing, coop/condo board representation, and landlord/tenant matters. I look forward to further expanding mine and my firm's practices to touch on areas of real estate law that we currently do not service.
How do you unwind from a busy day? Reading, watching sports, attending live events
Favorite book or author: Colum McCann
Favorite movie: "The Descendants"
One word to describe your work environment: Immersive
Rules to live by in business: Practice law in a manner so that you can sleep at night, ensure that you can work with your adversaries after the deal is done, and ensure that clients never have any issue getting their calls answered and concerns alleviated.
If you could invite one person to dinner (living or dead, but not related to you) who would it be and where would you go? Shimon Peres, and after the pandemic, I'd be open to virtually anything.
What is your DREAM job? (something other than your current job) Travel writer