IREON New Member Profile: Greg Gordon 2022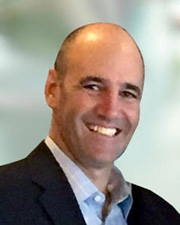 Greg Gordon
Name: Greg Gordon
Title: Director of Business Development
Company: Harvest Power
Location: 2941 Sunrise Hwy., Islip, NY
Birthplace: Bethpage, NY
Education: Bachelor of Arts Siena College/Chaminade HS
First job: Paperboy – promoted to Master Carrier!
First job in real estate or allied field: Worked in commercial sales for Champion Energy
What do you do now and what are you planning for the future? I work in Business Development for a Solar Provider- I plan on helping Building Owners navigate through the solar process and maximize the available benefits to help their companies bottom line.
One word to describe your work environment: Exciting
Two things on your bucket list: Play Pebble Beach, Visit New Zealand
Three TV shows everyone should stream: Breaking Bad, Game of Thrones, Seinfeld
Favorite movie: Shawshank Redemption
Favorite book: To Kill a Mockingbird
Favorite vacation destination: Any ocean beach
Have you ever been told you look like someone famous? Who? Matt Lauer (somewhat infamous now)
If you could invite one person to dinner (living or dead, but NOT related to you) who would it be and where would you go? Ghandi and to Peter Lugers to see how he handled that with diplomacy
Rules to live by in business: Treat everyone the way you would want to be treated, never ask anyone to do something you would not do yourself. Under-promise and over-deliver.
What is your DREAM job? (NOT your current job) Professional golfer seems like a nice gig.