IREON New Member Profile: Daniel Hassett 2022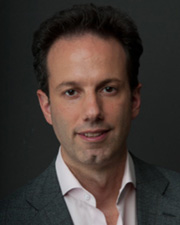 Daniel Hassett
Name: Daniel Hassett
Title: Principal
Company: Summit RE Partners, LLC
Location: 1120 Avenue of the Americas, New York, NY
Birthplace: Washington, D.C.
Education: Rutgers University, B.S. in Finance
First job: Web developer at Fort Point Partners
First job in real estate or allied field: Newmark as tenant rep broker
What do you do now and what are you planning for the future? Build a brokerage firm that provides an exponential level of service and creativity. Mission of Summit is to elevate the tenant and landlord experience and deliver an inspirational yet economical office environment through four primary tenets: Trusted strategy, Artful negotiation, Inspirational workplace, Seamless relocation.
One word to describe your work environment: Inspiring
Two things on your bucket list: Build a company and sell it and then build again.
Three TV shows everyone should stream: "Ozark," "Curb," and "House of Cards"
Favorite movie: "Princess Bride"
Favorite book: "The Power Broker"
Favorite vacation destination: Anywhere in the Caribbean
Have you ever been told you look like someone famous? Who? Jerry Seinfeld, Ben Affleck
If you could invite one person to dinner (living or dead, but NOT related to you) who would it be and where would you go? Rumi…I could eat there every day and I am sure he would like it too.
Rules to live by in business: Act as your client's fiduciary, putting my client's interest ahead of my own but don't waste time with people that don't respect or value that.
What is your DREAM job? (NOT your current job) Working with a team of comedic writers on SNL or another comedy.