IREON New Member Profile: Brad Klatt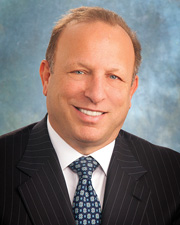 Brad Klatt
Name: Brad Klatt
Title: Co-Founder & Chairman
Company: Logical Buildings
Location: 290 West Mount Pleasant Avenue, Suite 1360, Livingston, NJ 07039
Birthplace: New York, NY
LinkedIn: https://www.linkedin.com/in/bradford-klatt-312b53b1/
Education: Skidmore; Albany Law School
First job: Goldman Sachs
First job in real estate or allied field: Established Roseland Property Company
What do you do now and what are you planning for the future? Since the Roseland sale we are still building multifamily housing in the northeast. I also serve as executive chair of Logical Buildings, a smart building and sustainability software solutions company. After building a large clientele in commercial buildings (multifamily, office, etc.) who reduce their energy expenses by 15%, our most significant endeavor is the introduction of our consumer platform, GridRewards, to Con Edison users throughout the greater New York metro area. This fall, we launched the app in partnership with Sustainable Westchester and are continuing to roll it out to smart meter users on the ConEd AMI platform in the New York tri-state region.
How do you unwind from a busy day? Spending time with my beautiful wife.
Favorite book or author: Philip Roth, my former college professor.
Favorite movie: "Shawshank Redemption"
Last song/album that you purchased/downloaded? Remastered "Tommy" by The Who
One word to describe your work environment: Challenging
Rules to live by in business: Be a trusting partner.
If you could invite one person to dinner (living or dead, but not related to you) who would it be and where would you go? FDR in 1945; Dinner anywhere
What is your DREAM job? (something other than your current job) Relaxing grandfather