IREON New Member Profile: Anthony Stancanelli 2022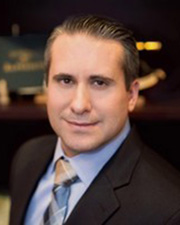 Anthony Stancanelli
Name: Anthony Stancanelli
Title: Director of Operations
Company: Phronesis Engineering
Location: 1601 Veterans Memorial Hwy., Suite 330, Islandia, NY 11749
Birthplace: Queens, NY
Education: Bachelor of Engineering
First job: Land Surveying
First job in real estate or allied field: Civil Engineering
What do you do now and what are you planning for the future? Currently the director of operations for Phronesis Engineering, previously known as The Lauro Group. I'm a NYS licensed professional civil engineer with over 20 years of experience in all facets of civil engineering. My experience includes management of municipal and private client projects, and supervision of staff throughout all phases of the project. My future plan is to train and mentor younger engineers to help manage and elevate the company.
One word to describe your work environment: Relaxed
Two things on your bucket list: Cross country RV trip/ Survival retreat
Three TV shows everyone should stream: Ted Lasso, Outlander, Timeless
Favorite movie: Braveheart
Favorite book: The Bible
Favorite vacation destination: Aruba
If you could invite one person to dinner (living or dead, but NOT related to you) who would it be and where would you go? Leonardo da Vinci – Top Golf so I can show him how to use their computers and enjoy a round of beer and a burger while I pick his brain.
Rules to live by in business: Honesty & integrity above all else
What is your DREAM job? (NOT your current job) Pitching for the New York Yankees