IREON New Member Profile: Alan Yung 2022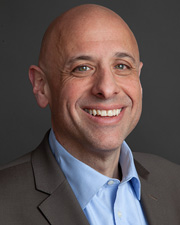 Alan Yung
Name: Alan Yung
Title: Principal
Company: EFY Sales, LLC
Location: 246B Livingston Street, Suite 127, Northvale, NJ 07647
Birthplace: Brooklyn, NY
Education: Baruch College
First job: Bartending, waitering at various catering halls in Brooklyn, started at age 14
First job in real estate or allied field: Outside sales rep, IXL Cabinets a division of Triangle Pacific Corp. 1998
What do you do now and what are you planning for the future? I am responsible for all the sales, estimating and business development efforts at EFY Sales. I also oversee all projects at the project exec level working with the project management team to ensure our clients' needs are always being satisfied. EFY Sales is bullish on the multifamily affordable and market-rate housing market in the NY tri-state area while expanding into Central Florida.
One word to describe your work environment: Awesome!
Two things on your bucket list: To jump out of a plane and participate in a full triathlon
Three shows everyone should stream: "The Office," "True Story," and "Arrested Development"
Favorite movie: "Planes Trains and Automobiles"
Favorite book: "How to Win Friends and Influence People"
Favorite vacation destination: Costa Rica
Have you ever been told you look like someone famous? Who? Good days, Vin Diesel and bad ones John Lovitz.
If you could invite one person to dinner (living or dead, but NOT related to you) who would it be and where would you go? Dale Carnegie, anywhere!
Rules to live by in business: Good, fast, and cheap…but you can't have all three. There are no problems, only solutions we haven't found yet. 1+1 always equals 2.
What is your DREAM job? (NOT your current job) Bartending or working a really busy lunch counter as long as I don't need the money.