IREON New Member Profile: Adam Kapner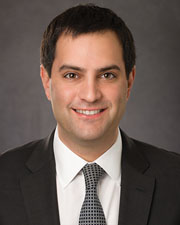 Adam Kapner
Name: Adam Kapner
Title: Principal
Company: NYC Apartment Management
Location: 157 Columbus Avenue, 4th Floor, NY NY 10023
Birthplace: Long Island, NY
Education: New England College
First job: Bond analyst at Fidelity
First job in real estate or allied field: I was a junior property manager for a large real estate fund with over 10,000 units across the country; with over 750 units in NY.
What do you do now and what are you planning for the future? I'm currently overseeing the management of 50 buildings across NYC and Brooklyn. We hope to grow our business to over 100 buildings over the next two years. We offer boutique property management services. Our hands-on approach allows us to be selective in the buildings we bring on board.
How do you unwind from a busy day? A three-mile run. My goal is to always run in under 24 minutes. I'm constantly pushing myself. I find it's important to let out your stresses in the most useful way running.
Favorite book or author: "Am I being to subtle" by Sam Zell
Favorite movie: "Wall Street"
Last song/album that you purchased/downloaded? "Free Fallin" by Tom Petty
One word to describe your work environment: Relentless
Rules to live by in business: Treat others how you would like to be treated
If you could invite one person to dinner (living or dead, but not related to you) who would it be and where would you go? Warren Buffett and we would go to Peter Lugers
What is your DREAM job? (something other than your current job) There is no dream job, I'm living it. When you come from corporate America you learn to appreciate the freedom you have of running your own business.