IREON Member Profile: Richard Barenblatt 2021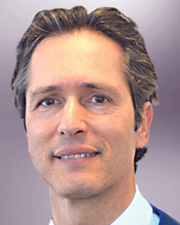 Richard Barenblatt
Name: Richard Barenblatt
Title: Mortgage Specialist
Company: Guardhill Financial Corp.
Location: 140 East 45th Street, 31st Floor, New York, NY 10017
Birthplace: Cape Town
LinkedIn: http://linkedin.com/in/richardbarenblatt
Birthplace: Cape Town
Education: Bachelor of Arts, (Economics)
First job: Serving articles at accounting firm
First job in real estate or allied field: Mortgage broker
What do you do now and what are you planning for the future? I'm a mortgage banker/broker; planning to innovate the mortgage space.
One word to describe your work environment: Dynamic
Two things on your bucket list: Launch a startup, become a really good cook
Favorite movie: Every James Bond movie
Favorite book: "Who Stole My Cheese"
Favorite vacation destination: South Africa
Have you ever been told you look like someone famous? Who? Other than Marlon Brando, no
If you could invite one person to dinner (living or dead, but NOT related to you) who would it be and where would you go? Elon Musk, his choice
Rules to live by in business: Be generous, lead by example
What is your DREAM job? (NOT your current job) Launch a startup