IREON Member Profile: Peter Szczerba 2021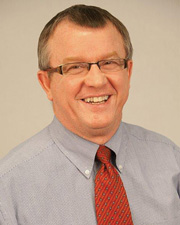 Peter Szczerba
Name: Peter Szczerba
Title: Principal/Managing Partner, Director of Engineering & Design
Company: Matrix Technology Group
Location: 25-10 38th Avenue, Long Island City, NY 11101
Birthplace: Poland
Education: NYU Masters in Construction Management, Bachelors in Technology
First job: Grumman Aerospace (Bethpage, NY), System Engineer
First job in real estate or allied field: Smith Barney 490 Greenwich St. technology upgrade
What do you do now and what are you planning for the future? Matrix Technology Group, managing partner, director of design and engineering. Future plans include growing/expanding the company as leader in technology and system design.
One word to describe your work environment: Challenging, dynamic
Two things on your bucket list: Travel, sail boat
Three TV shows everyone should stream: Peaky Blinders, Outlander, Black Mirror
Favorite movie (s): 2001 Space Odyssey, Stanley Kubrick & The Godfather
Favorite book: Replay by Ken Grimwood, Into Thin by Jon Krakauer.
Favorite vacation destination: Iceland, Santa-Fe New Mexico
If you could invite one person to dinner (living or dead, but NOT related to you) who would it be and where would you go? Elie Wiesel, The Russian Tea Room
Rules to live by in business: Integrity! Honesty
What is your DREAM job? (NOT your current job) Work for the UN