IREON Member Profile: Patrick Morrissey 2021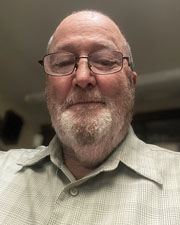 Patrick Morrissey
Name: Patrick Morrissey
Title: President
Company: ConSpec Associates,Inc.
Location: 12 Batt Lane, East Haven CT 06513
Birthplace: Poughkeepsie, NY
Education: Civil Engineering Degree from Manhattan College – Grad work at NJIT
First job: Raymond International
First job in real estate or allied field: ConSpec Associates, Inc
What do you do now and what are you planning for the future? Materials consultant for Construction Repair and Restoration based on SIP vs ROAR
One word to describe your work environment: Relaxing
Two things on your bucket list: Angkor Wat (completed); Machu Pichu (not completed)
Three TV shows everyone should stream: Dr. Who, Star Trek (ALL), Mandarin
Favorite movie: "We Bought a Zoo"
Favorite book: "Steve Jobs"
Favorite vacation destination: Cyprus
Have you ever been told you look like someone famous? Who? Paul Newman (Long time and many pounds ago)
If you could invite one person to dinner (living or dead, but NOT related to you) who would it be and where would you go? Paul Simon - anywhere
Rules to live by in business: Give as much as you get, maybe even more.
What is your DREAM job? (NOT your current job) Scuba instructor in Key West