IREON Member Profile: Jill Lotenberg 2021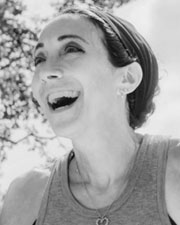 Jill Lotenberg
Name: Jill Lotenberg
Title: President
Company: Jillphotography.com, LLC
Location: not given
Birthplace: Flushing, NY
Education: Fashion Buying & Merchandising A.A.S: F.I.T. + (Photo)Journalism & Mass Media B.A.: Rutgers University
First job: Photo Assistant at Garden State Arts Center/PNC Bank Center
First job in real estate or allied field: Photojournalist for Forbes
What do you do now and what are you planning for the future? Planning a photo event & fundraiser for Weill Cornell NY Presbyterian. Also, expanding business opportunities to Florida
One word to describe your work environment: Sparkly
Two things on your bucket list: Finish my screenplay. Explore.
Three TV shows everyone should stream: Aside from Schitt's Creek, I'm out of the loop as I've been using the pandemic to read classics I never had time for.
Favorite movie: "Forrest Gump"
Favorite book: "The Inner Game of Tennis"
Favorite vacation destination: Wherever I am planning to go next.
Have you ever been told you look like someone famous? Who? Mariah Carey and Sarah Jessica Parker
If you could invite one person to dinner (living or dead, but NOT related to you) who would it be and where would you go? Keith Richards. Montauk
Rules to live by in business: Follow the fear. Yes, and…
What is your DREAM job? (NOT your current job) Backup dancer for Madonna.