IREON Member Profile: Emir Hot 2021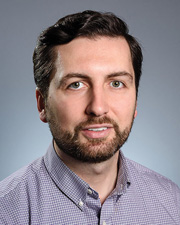 Emir Hot
Name: Emir Hot
Title: Managing Partner
Company: Matrix Technology Group LLC
Location: 25-10 38th Avenue, Long Island City, NY 11101
Birthplace: Bosnia and Herzegovina
LinkedIn: https://www.linkedin.com/in/emirhot/
Education: NYU-Poly, Computer Engineering
First job: Technology Associate Program at AXA-Equitable where I rotated through business analysis, quality assurance and finally my passion, project management.
First job in real estate or allied field: Technology Infrastructure Project Manager at Deutsche Bank.
What do you do now and what are you planning for the future? I am currently the managing owner of Matrix Technology Group. In my role I oversee strategy and business development for Matrix TG. In the future, I plan to remain in a similar role at Matrix TG and expand our services as well as geographic reach to be able to better service our clients (existing and new).
One word to describe your work environment: Engaging
Two things on your bucket list: Travel the world; learn at least two more languages
Three TV shows everyone should stream: Billions, Game of Thrones, The Sopranos
Favorite book: Several favorites make it hard to pick but I tend to like critical thinking and self-help books that challenge our way of thinking about everyday topics.
Favorite vacation destination: Bali, Indonesia
Have you ever been told you look like someone famous?:Russell Crowe
If you could invite one person to dinner (living or dead, but NOT related to you) who would it be and where would you go? I would invite Elon Musk to an early breakfast on my patio to afford a long and engaging discussion.
Rules to live by in business: Do everything with integrity, Think big - act small. Everyone is a partner (clients and competitors included). Employees ahead of profits. Focus on solutions and adding value, always!
What is your DREAM job? (NOT your current job) Chief technology officer for a firm that is on the frontier of changing the way a key aspect of what we do today is performed (i.e. sharing economy, smart real assets, every/anything as a service, social and environmental responsibility, etc)