IREON Member Profile: Eli Nichtberger 2021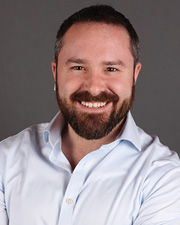 Eli Nichtberger
Name: Eli Nichtberger
Title: VP of Business Development
Company: JLM Decorating
Location: 111 John Street, Suite 1510, New York, NY 10038
Birthplace: Brooklyn, NY
LinkedIn: https://www.linkedin.com/in/elinichtberger/
Education: Baruch College, NYC – Majored in Real Estate Investment, Minored in Entrepreneurship
First job: Financial advisor at Empire Wealth
First job in real estate or allied field: Real estate salesperson at CBRE NYC
What do you do now and what are you planning for the future? Currently leading the business development department of a prominent painting and decorative firm serving the commercial market in NYC & Florida. Planning to expand to emerging markets.
One word to describe your work environment: Ever-changing
Two things on your bucket list: Watching my family grow; visit every state in our great country
Three TV shows everyone should stream: 24, Billions, Silicon Valley
Favorite movie: Inception
Favorite book: "The 7 Habits of Highly Effective People" by Stephen Covey
Favorite vacation destination: Anywhere with a beach
Have you ever been told you look like someone famous? Who? Ryan Reynolds
If you could invite one person to dinner (living or dead, but NOT related to you) who would it be and where would you go? Steve Jobs in his home garage where Apple began
Rules to live by in business: Honesty and respect to EVERYONE regardless of status!
What is your DREAM job? (NOT your current job) Successful real estate investor leaving a legacy for generations