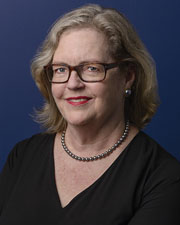 New York, NY Eileen O'Toole has opened The Law Office of Eileen O'Toole. O'Toole's practice focuses on counseling owners, lenders and prospective purchasers of residential properties on rent regulatory and other housing issues, as well as appearing before courts and DHCR in all phases of landlord-tenant litigation.
She is the author of the 2019 New York Rent Regulation Checklist, a comprehensive guide to rent stabilization and rent control published by Habitat Group, as well as the forthcoming 2020 edition.
A graduate of NYU and Boston University School of Law, O'Toole is a speaker and writer, and is a past member of the NYC Civil Court's Advisory Council for the Housing Part.