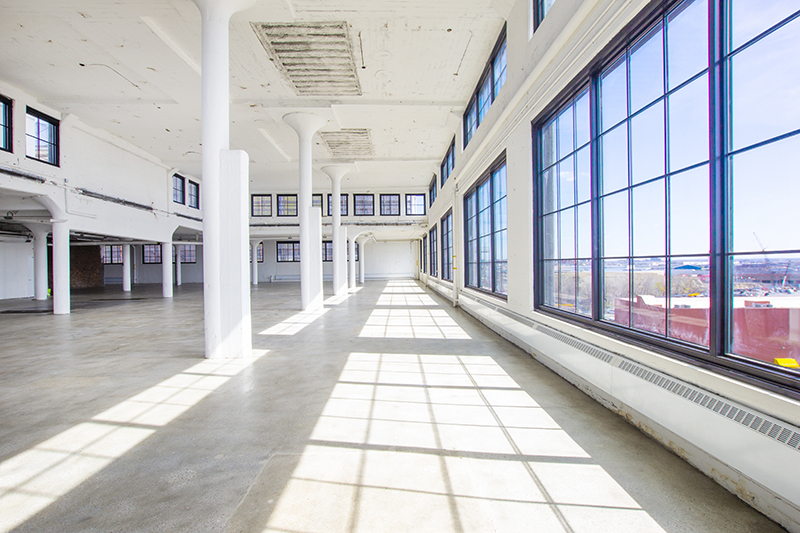 Bronx, NY In September, The New York Times reported on the building boom in the South Bronx. Since then, developers have been flooding to the area, bringing about new residential and commercial developments to this neighborhood. Union Crossing will be the neighborhood's latest commercial development to open in the South Bronx, a neighborhood where history, culture, authenticity and creativity collide.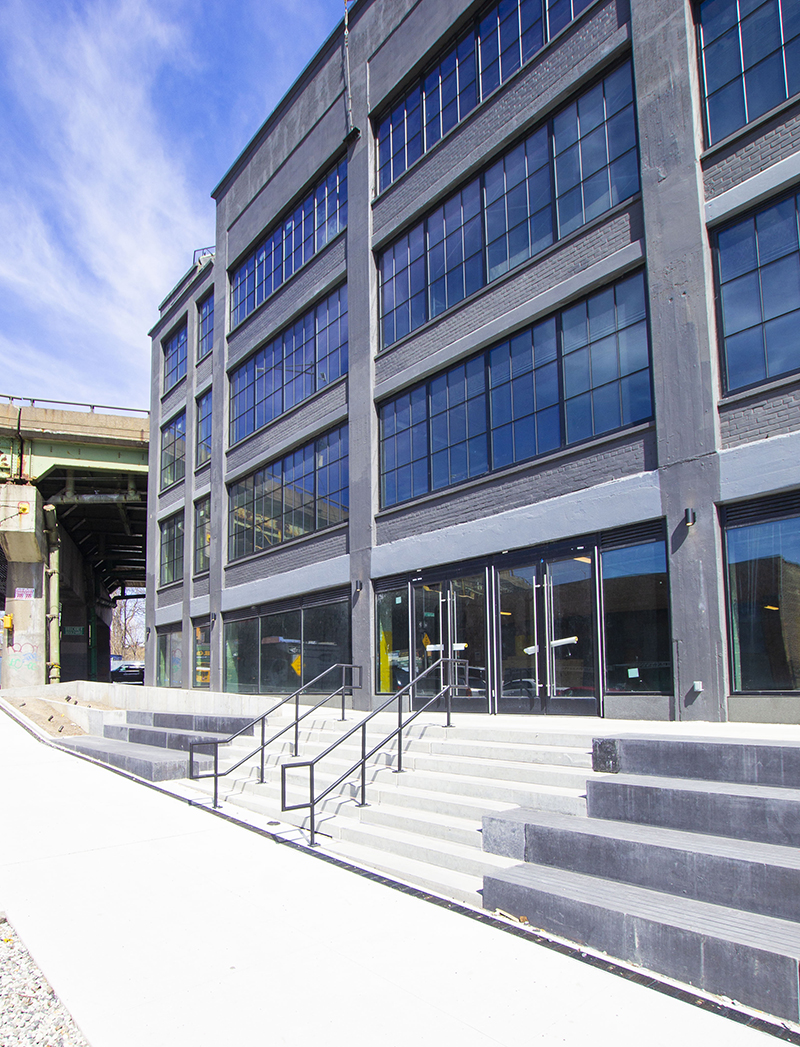 Developed by Madison Realty Capital and designed and branded by Woods Bagot, Union Crossing will bring 280,000 s/f of office and studio space with retail on the ground floor. Over $25 million in renovations have been made to the property. Several floors feature water and skyline views and 20-ft. ceilings. A renovation of a 1916 factory, the building retains elements of its manufacturing heritage: Mushroom columns; raw concrete; double height studios; open, flexible spaces; and even rail ties embedded in the delivery floors. This, its latest iteration, introduces community-facing functions at the interior and exterior of the ground floor. Union Crossing will become a creative center for the community. Ground floor shops and cafés will be open to the public, with or without bikes, and a planted sidewalk plaza with seating will blur the line between public and private, outside and in. The façade will serve as a canvas for curated art, activating the surrounding area.
New infrastructure includes brand new mechanical, electrical, and plumbing systems, passenger elevators, and windows.
Union Crossing will offer flexible spaces for offices, maker studios, commissaries, and more while elevating itself to become the cultural gateway to the South Bronx.