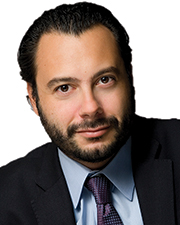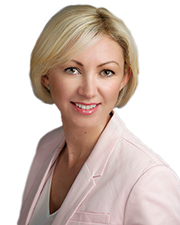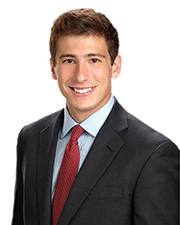 New York, NY According to Metropolitan Realty Associates LLC (MRA) founder and CEO Joseph Farkas, the firm has promoted Adam Rubinstein to executive vice president, Marta Kopacz to vice president and Sam Nidenberg to senior associate.
"These three individuals have made a significant contribution to the firm's long-term success in such a competitive and high-profile business. They exemplify the meaning of hard work, commitment and the highest level of trust," Farkas said. "I am proud of their performance and the accomplishments they have achieved on behalf of MRA."
Rubinstein will oversee new acquisition and financing efforts in the NYC targeting office, industrial, and retail properties between $25 million and $250 million, as well as take a more active role in day-to-day asset management. Since joining the company in August 2009, MRA acquired and repositioned over 1.2 million square feet of commercial real estate in the New York metropolitan area.
Most recently, Rubinstein was instrumental in the acquisition and financing of two Long Island City industrial buildings with a total capitalization of over $200 million. He also was involved in the ground-up development of Riverdale Crossing, a 165,000 s/f retail center in Bronx; and, MRA's redevelopment of 711 Stewart Ave. in Garden City into a 335,000 s/f, mixed-use retail and medical office complex.
Nidenberg will report to Rubinstein and continue performing his duties as financial underwriter of all new office, retail and industrial deals the firm reviews. In addition to his underwriting efforts, he will oversee the underwriting and research efforts of a new financial analyst. He joined MRA in August 2016 to support the growth of MRA's acquisition efforts.
Kopacz previously served as controller/assistant vice president. In her new position as vice president, she will also handle company operations and logistics.
Before joining MRA, Rubinstein worked at Newmark Knight Frank for more than five years, in both its capital group and financial services group. Prior to that, Rubinstein worked with New York Life Investment Management and at CIBC World Markets. He holds a Bachelor's degree in Economics from the University of Michigan and a Master's degree in Real Estate Finance from New York University.
Prior to MRA, Nidenberg was a senior analyst at HFF and a financial analyst at Greenfield Partners. He graduated from Hamilton College with a Bachelor's degree in Economics and Mathematics.
Kopacz, a graduate of Queens College, worked at Peterbilt Inc. before joining MRA in July 2013.

Thanks for Reading!
You've read 1 of your 3 guest articles
Register and get instant unlimited access to all of our articles online.

Sign up is quick, easy, & FREE.
Subscription Options
Tags: