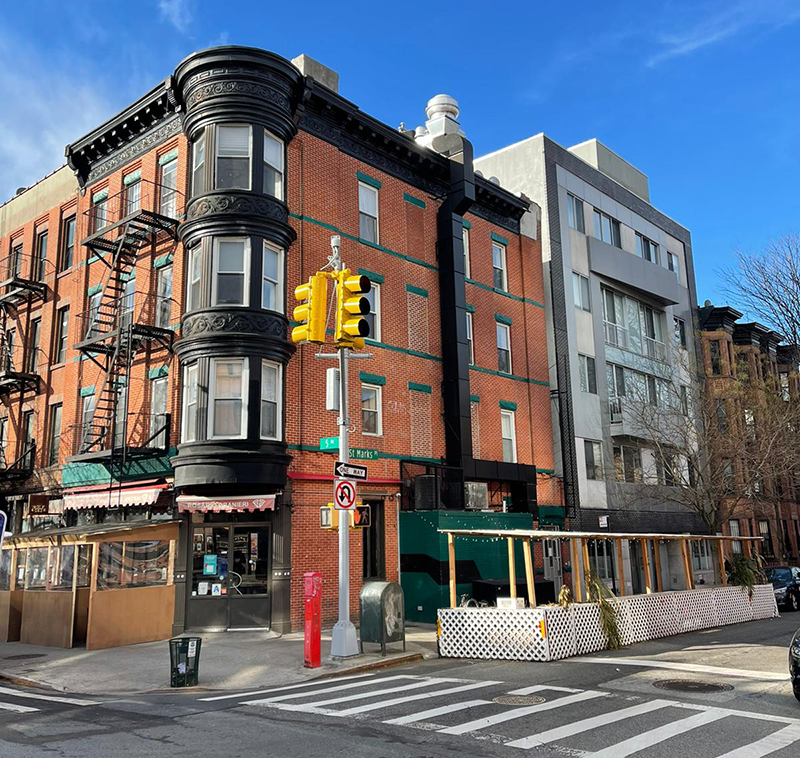 Brooklyn, NY Meridian's Adam Hess and Edward Setton recently sold 138 St. Marks Pl., a mixed-use property in the Park Slope neighborhood. The property was acquired by Connor Domershick and Max Maleh for $3.7 million, averaging $761 per s/f.
138 St. Marks Pl. stands four stories tall and contains 10 apartments and one retail space across 4,861 s/f. A tax class 2B building, the property sold for $3.7 million, yielding a capitalization rate of 5.75% and $761 per s/f. Residents enjoy immediate proximity to Barclays Center, a myriad of transportation options at Atlantic Terminal and the Atlantic Ave. Barclays Center subway station, and an array of popular shops, restaurants, grocery stores, fitness options, and bars nearby.
"The sale of this prime Park Slope corner building is another strong indicator that investors are back in force and are looking to transact in New York City and more specifically in Brooklyn. There is a consensus that the city will come back stronger than ever, retail will stabilize, and apartment rentals will continue to experience very strong demand," said Hess.