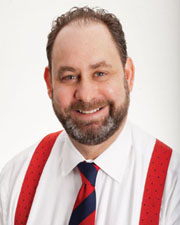 Manhattan, NY Evan Lieberman, senior director, HSP Real Estate Group, a member of NAI Global, has arranged a lease for Usspeedtek Inc., an international footwear wholesaler, at 214 West 39th St., between Seventh and Eighth Aves. The 1,000 s/f space represents the first New York office/showroom for the company, which services such fashion-forward sneaker brands as Lotto Leggenda and Seok.
"By opening an office and showroom in New York City, Usspeedtek will have greater access to retailers and its urban millennial base," said Lieberman. "The building's 24/7 access and proximity to public transportation should also contribute to its continued success in today's youth-driven economy."
Other tenants at the 12-story office building include Renoir Fashion, 12K Apparel, and Schwartz Textiles. Working with Lieberman on the lease was Michael Dylan of Inceptum, Inc. The landlord, 214 West 39th Street LLC, was represented by Ernie Vallorano of Granite Management.