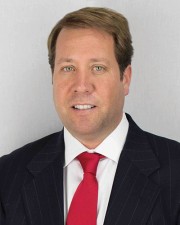 Brooklyn, NY The CPEX Development & Conversion Sales Team has sold a development site in the Far Rockaway section for $1.85 million.
The property consists of two adjacent tax lots bounded by Seagirt Blvd., Heyson Rd., and Beach 13th St., which have a combined irregular footprint of 18,037 s/f. Zoned C1-3/R5, the property has a floor area ratio of 1.25 for residential use and 1.00 for commercial use, allowing for 22,546 buildable s/f for a mixed-use development.
CPEX's Development Sales Team, consisting of managing partner Brian Leary and associate directors Jidan Kim, Catherine Vintonik, and Sutherland Dyke, represented the seller and procured the buyer.
"Rockaway has not just been rebuilt following Hurricane Sandy, but has seen a resurgence in development and investment," said Leary. "The rising value of its real estate assets reflects Rockaway's accessibility via bicycle, train, or vehicle as one of the country's only commutable urban beach towns."