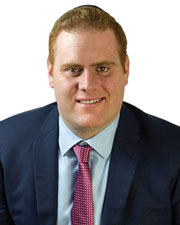 Syracuse, NY Juniper Capital Group closed three loans totaling $9.2 million. Juniper's president Nate Lowy negotiated the transactions.
A $5.8 million refinance loan on a multifamily garden style apartment portfolio. The Agency lender has a long relationship with Juniper Capital. The loan is for 12 years at IO for three years.
A $1.8 million refinance/cash out non-recourse loan with a 30-day close for a mixed-use development on Grand St. in lower Manhattan with three retail stores and eight residential units. The borrower is an investor and the lender is a local savings bank.
A $1.6 million refinance/cash out 10-year loan at 3.2% on a 4,000 s/f townhouse in Park Slope, Brooklyn.