Shown above is 188-30 to 188-34 87th Drive, Holliswood - Queens, NY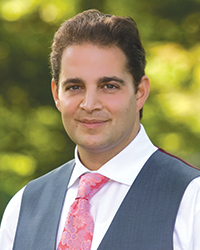 Queens, NY Rosewood Realty Group has closed three multifamily deals in several active neighborhoods that together total $110.3 million. The sales include:
• The $57.9 million sale of 133-17 and 132-40 Sanford Ave., in downtown, Flushing. This is a one six story elevator building and one seven story elevator building with a total of 181 apartments and one commercial space. Each property has an indoor parking garage with 47 spaces each. Rosewood's Aaron Jungreis represented both the buyer: Pinnacle Realty and the seller, Treetop.
• The $31.5 million sale of 71-05 & 71-11 37th Ave. in Jackson Heights. These are two contiguous six story elevator buildings with 106 apartments. The 1920 building is 85,856 s/f. It sold for 17 times the current rent roll and has a cap rate of 4%. Jungreis represented both the buyer 590-600 One Realty Corp. and the seller, The Benson Company of Jackson Heights, LLC.
• The $20.9 million sale of 188-30 to 188-34 87th Dr. in Holliswood. A Brooklyn real estate family has added this six-story, 68,466 s/f elevator apartment building to its holdings. The 1950 building has 96 apartments, a storage area, a laundry room and indoor parking for up to 40 vehicles. Jungreis represented the buyers Cs 87 Estates L.L.C and Cs Jamaica Estates L.L.C and MI188 Estates L.L.C. and the seller: 188-3034 87th Drive L.L.C.