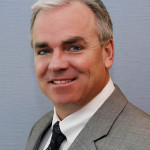 Jeremiah Houlihan, Houlihan-Parnes Realtors, LLC
Bronx, NY Jeremiah Houlihan of Houlihan-Parnes Realtors, LLC has arranged a loan secured by a first mortgage in the amount of $1 million encumbering a 6,500 s/f property improved with a one-story brick taxpayer containing five stores that total 5,335 s/f plus basements located at 3600-3614 White Plains Rd. in the Gun Hill section. 
The loan was placed with a savings bank at a five-year fixed interest rate of 3.21% on a 30-year amortization schedule. The lender charged a no commitment fee and the loan has a sliding scale penalty in the case of prepayment.
Houlihan-Parnes Realtors is a multi-faceted real estate investment company headquartered in White Plains. Founded in 1891, its companies and affiliates are engaged in the acquisition and ownership of all types of commercial real estate investment property in the continental United States. Our mortgage brokerage affiliate, Q10 | New York Realty Advisors, is a member of Q10 Capital, LLC a leading commercial mortgage banking and investment sales company with 26 offices in 20 states nationwide.
Houlihan-Parnes and its affiliates specialize in commercial mortgage finance, investment sales, property management, leasing, mortgage servicing and consulting.