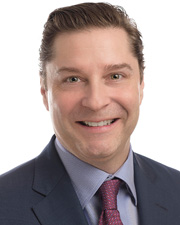 East Meadow, NY David Herold, partner in the banking and commercial lending group at Certilman Balin, has been named to the board of the Real Estate Institute at Stony Brook University. Herold represents institutional lenders financing multifamily and commercial properties and documenting credit facilities for middle market and small business borrowers. His lending experience includes transactions in conventional mortgage, construction, leasehold, mezzanine, and receivable financing, bridge financing related EB-5 Immigrant Investor Program projects, and capital improvement loans to condominiums and homeowner associations.
Although much of his practice is focused on multifamily properties, the subject real estate collateral of his transactions spans a vast range from small mixed-use buildings to landmark properties, including New York City's renowned Flatiron Building.
Herold graduated from St. John's University School of Law and earned his Bachelor of Science in Finance from Boston College. He is also an alumnus of Chaminade High School, 1987.
He also serves on the Board of Directors of Long Island Cares/The Harry Chapin Food Bank, Inc. and currently chairs its Fundraising and Development Committee. He is also a member of the New York State Bar Association.