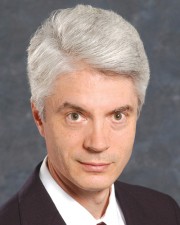 Alfred, NY On behalf of Brown Property Development, Brian Heine has completed the sale of the Alfred Rentals Apartments for $2.19 million.
Alfred Rentals, located at 1061 Belmont Rd., totals 40 rental apartments spread over six apartment buildings.The property was fully occupied at closing with little recent vacancy.
The buyer, a Buffalo area property investor, was able to arrange full-term 20 year 80% loan to value mortgage financing.
Heine is a licensed real estate broker in New York State.
The subject is close to Alfred State College and Alfred University. The village is the quintessential historic college town in the foothills of the Allegheny Mountains in New York State's southern tier, 60 miles south of Rochester.
Alfred University possesses an international reputation in ceramics engineering and research. The tenants include students, graduate students, college professors, families, and engineers as well as other professionals associated with the ceramics industry; both 12-month and semester leases are accepted. All apartment utilities are separate including heat, electric, and water.