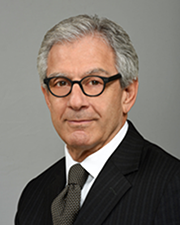 New York, NY Jonathan Hacker has joined Rosenberg & Estis, P.C. as a member and will serve as head of its cooperative and condominium division.
Rosenberg & Estis' co-op and condo division highlights the firm's continued commitment to provide clients with superior legal representation in all aspects of real estate in NYC and nationally.
Hacker brings experience in co-op and condo law to Rosenberg & Estis, mainly representing sponsors of offerings of whole and fractional interests in co-ops and condominiums within and outside New York State. In addition, he has handled a wide range of commercial real estate matters, including conveyancing, leasing, mortgage and mezzanine financing, debt work-outs and private equity offerings.
"We're pleased to enhance our division focusing on co-op and condo law," said Luise Barrack, managing member with Rosenberg & Estis. "Hacker's extensive industry experience and proficiency in co-op and condo law will further position the firm to provide comprehensive legal services to the New York City real estate community."