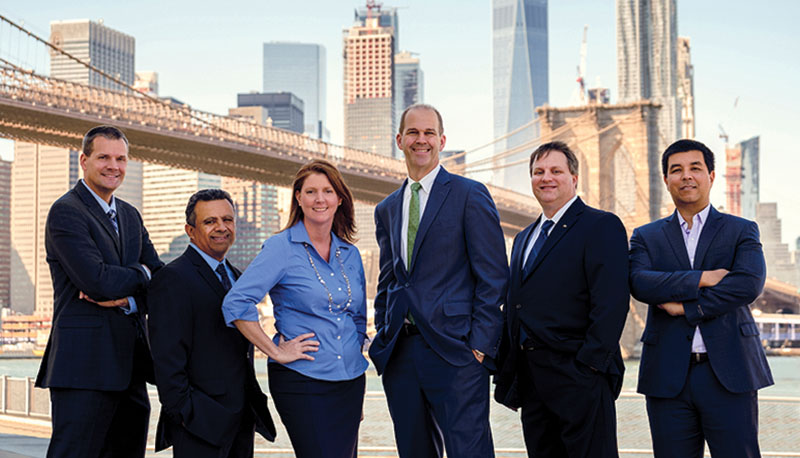 Manhattan, NY GZA GeoEnvironmental, Inc. (GZA), celebrated the 20th anniversary of the firm's opening its NYC office. Over the past two decades, GZA professionals based in have supported some of the highest-profile infrastructure projects in the region.
GZA provided geotechnical engineering services for both 2nd Ave. Subway and 7 Line Extension tunnel projects as well as design-build infrastructure projects throughout the state including the new Tappan Zee Bridge, or Mario Cuomo Bridge, in Rockland County, the Long Island Railroad 3rd Track project in Nassau County, and the Henry Hudson Bridge rehabilitation project connecting Manhattan and the Bronx.
In addition to public infrastructure design, GZA is working closely with the team that is building the Delta Airlines Terminal D Redevelopment project at LaGuardia Airport consisting of a new terminal building, concourses, parking garages and making way for a light rail system. The firm has also provided engineering services to Memorial Sloan Kettering Cancer Center for more than 15 years, supporting the long-term needs of the facility to construct new buildings and expand the existing footprint of the hospital's campus.
GZA CEO Patrick Sheehan said, "We're proud and honored that so many clients in Greater New York, from both the public and private sectors, have put their trust in GZA and our New York City professionals to help deliver the most complex and challenging infrastructure and engineering projects. We're excited to help build the next 20 years, and beyond, for the 20 million people who call Metropolitan New York their home."