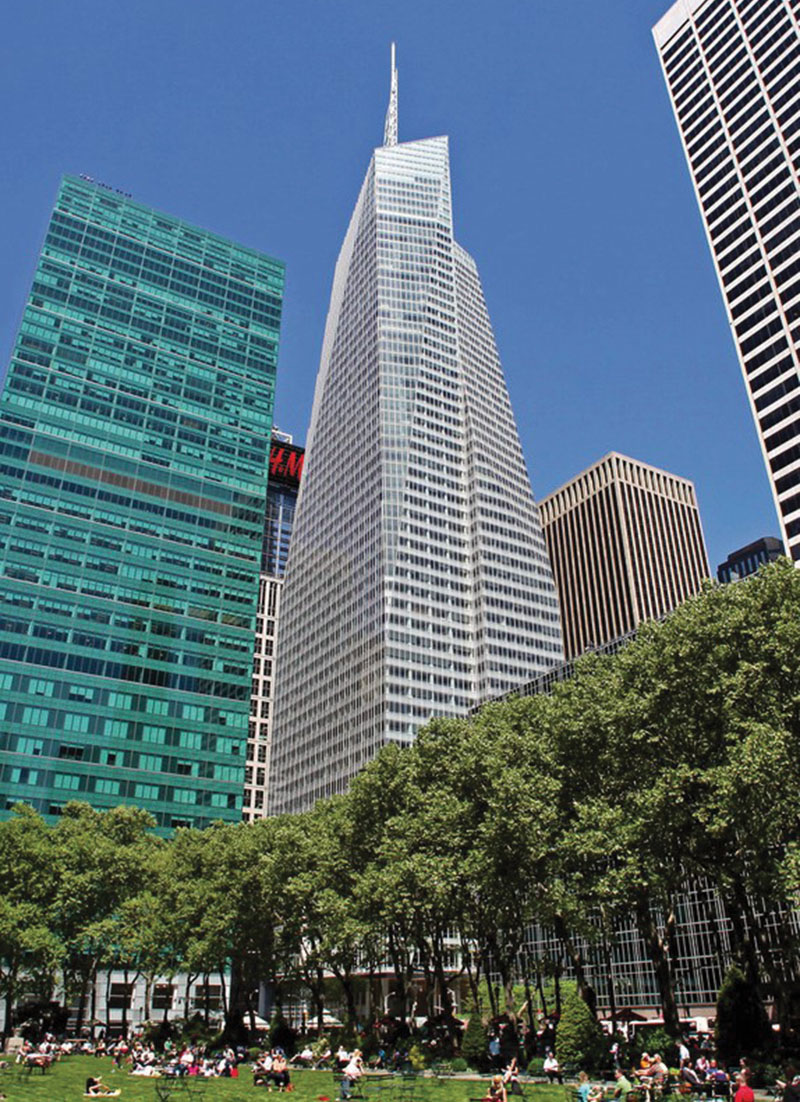 Manhattan, NY According to The Durst Organization, Starbucks Corporation has signed a 10-year and three-month lease for 1,192 s/f on the ground floor of the Bank of America Tower at One Bryant Park. Starbucks signed their first lease at the LEED Platinum office tower in 2011, shortly after the building's completion.
Starbucks was represented by David Firestein, partner, at TSCG. The Durst Organization was represented in-house by executive vice president Tom Bow and senior managing director Rocco Romeo.
Setting a new standard in sustainable commercial construction, One Bryant Park was the first skyscraper in North America to achieve LEED Platinum certification and ranks among the most environmentally advanced skyscrapers in the world. The vision was to create the highest quality modern workplace by emphasizing daylight, fresh air, and an intrinsic connection to the outdoors. Building features include an urban garden room, a 4.6 megawatt combined heat and power plant, an ice cooling system, a building-wide water reclamation system, green roofs that utilize compost from tenant waste, state-of-the-art advanced air filtration for exceptional indoor air quality, destination dispatch elevator controls, and dedicated backup emergency generators.
"We are pleased to continue to have Starbucks as a retail tenant at our headquarters at One Bryant Park," said Jonathan Durst, president of The Durst Org., "A great coffee shop is an asset to an office building. And especially now, it is heartening to see workers picking up Starbucks on their way up to their offices in the morning or heading downstairs to take an afternoon break to refuel."