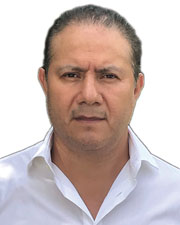 Yonkers, NY Business owner and entrepreneur Roberto Espiritu was sworn in as a member of the Yonkers Industrial Development Agency (IDA) Board at their monthly meeting held on May 7th.
Espiritu, who serves as president of the Mexican American Yonkers Chamber of Commerce, is owner of La Pinata Bakery, which he started in 1992. He is also a member of the Hispanic Chamber of Commerce. In 2018, he was recipient of the Trailblazer Hispanic Award from the city and recipient of the Hispanic Leaders and Organizers Award from the Westchester Board of Legislators. Espiritu is a graduate of Academia De Contabilidad in Tlaxcala, Mexico.
Established in 1982, the Yonkers Industrial Development Agency is a public benefit corporation that provides business development incentives to enhance economic development and job growth.