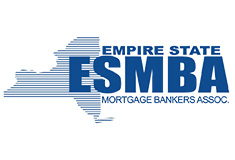 Commack, NY In these unprecedented times we know many in our state have lost loved ones, jobs and are struggling day to day. In an effort to help those in need of food, the Empire State Mortgage Bankers Association (ESMBA) made a $2,500 donation to the Island Harvest Food Bank.
The Empire State Mortgage Bankers Association is an organization of mortgage banking businesses in New York State, whose members handle tens of thousands of mortgage loans each year. In addition, the mortgage lending industry employs thousands of people across the Empire State.
The ESMBA has supported and donated to Autism Speaks, Toys for Tots and Blue Star Moms. This association will continue to find opportunities to help the people who live in the state of New York that we continue to serve.
For Information please email [email protected]