Southampton, NY Douglas Elliman Commercial, LLC, a division of Douglas Elliman Real Estate, arranged the sale of five properties totaling $27.535 million.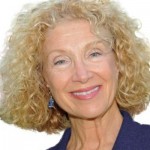 Esther Pastor, Douglas Elliman
The first deal was the $23 million sale of Village Latch Inn Hotel, located at 101 Hill St., Southampton. The buyer was Beechwood Latch LLC. Esther Paster of Douglas Elliman Commercial represented both parties.
"This extraordinary and highly celebrated estate has been truly exciting to market," said Paster. "We've loved being involved with such a unique property in such a special location."
The property is situated on a five-acre estate and features seven buildings. The Village Latch Inn Hotel and Terry Cottage have a Great Gatsby-style. The main hotel has 25 guest rooms and the additional six buildings add another 42 rooms for a total of 67 guest rooms. Landscaped grounds also feature a swimming pool and tennis court.
"We're thrilled to have completed this tremendous deal in the Hamptons, involving such an iconic property," said Louis Pupolo, co-head of operations for Douglas Elliman Commercial. "This deal is a marker of the strength and reach of DE Commercial expanding into new markets, and we're very happy to be building such a powerful network in the Hamptons."
The next sale was 72 School St., a mixed-use investment property with two retail bodega's on the first floor, offices on second floor and two apartments on third floor This sold for $860,000. Lou Fisher and Andee Grieff of Douglas Elliman represented the buyer and seller.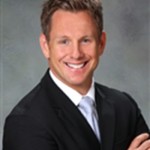 Michael Murphy, Douglas Elliman
Douglas Elliman also sold 650 Hawkins, a 8,000 s/f free-standing medical/office building located in Ronkonkoma. The medical complex features a new roof and parking. The property sold for $1.375 million and Michael Murphy of Douglas Elliman represented the buyer and the seller.
The firm also completed the sale of 1117 Walt Whitman Rd., a 2,500 s/f restaurant in the restaurant corridor of Melville that sold for $650,000. Murphy represented the buyer and seller.
The final sale was for 119-125 East Sunrise Hwy. in Lindenhurst. The property is a 10,000 s/f, mixed-use, free-standing building that sold for $1.65 million. Murphy represented the buyer.