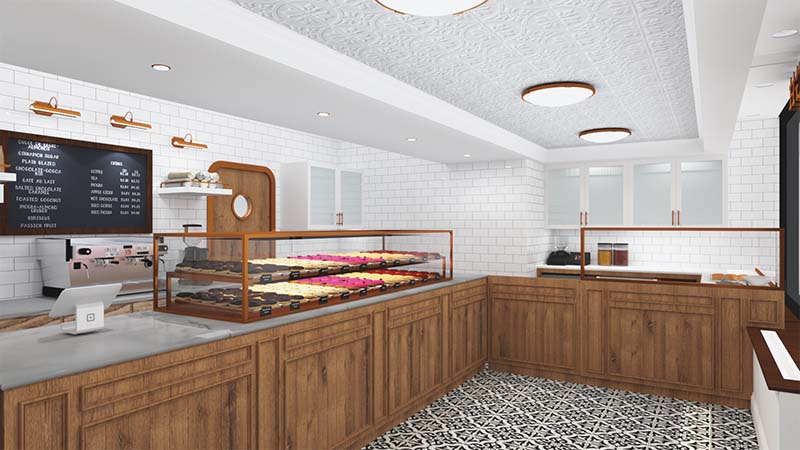 Manhattan, NY According to Dough Doughnuts, they will be opening a new location at 10 Rockefeller Plaza. Dough Doughnuts' new outpost will open at the end of May and provide New Yorkers all the things they love about Dough. This will be the chain's fourth NYC location.
Bethany Costello, the Michelin-starred pastry chef who became the culinary director of Dough Doughnuts in July 2018, will continue to oversee the creation of Dough Doughnuts' doughnuts.
Regarding the new location, Dough Doughnuts partner Steven Klein said, "We're excited to continue Dough Doughnut's growth and give even more New Yorkers the ability to get our doughnuts. We look forward to seeing everyone at the grand opening!"
Dough Doughnuts offers artisanal doughnuts, including flavors such as Hibiscus, Cinnamon Sugar, Nutella, Red Velvet Cheesecake, Passion Fruit, Blood Orange, as well as coffee and beverages. Dough's doughnuts are made in small batches throughout the day to ensure that they are always fresh for customers to enjoy.
Fans can stay up-to-date with Dough Doughnut's developments by following them on Instagram at @doughdoughnuts.