The Senne Company
ABOUT
Senné is committed to the simple idea that excellence and positive human interaction are not mutually exclusive. This belief informs the real estate work that we do and our service to the communities we serve.
Senné offers property management services to residential and commercial owners, investors, and developers. Our approach to property management is built on quality first, and that starts with people. Our team provides in-house management services including, maintenance, accounting, and financial reporting capabilities for our clients on a third-party contract basis. Our experienced team of real estate management professionals, staff accountants, maintenance technicians, and real estate experts work together to deliver customized solutions for each and every client and property. For more information please contact: David Grosevenor, Director New York Property Management
CONTACT
Address:
1120 Sixth Avenue, New York, NY 11036
Phone:
929.529.6996
Website:
https://sennere.com/
Social:

STORIES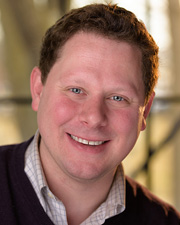 What aspect of your position do you find most challenging? Property management is often more challenging than develop...