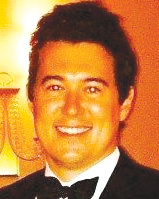 Manhattan, NY According to RFR, Republic First Bancorp, Inc. (Republic Bank) signed a 15-year retail lease at 90 Fifth Ave. The lease agreement totals 7,748 s/f, including 3,920 s/f on the ground floor and 3,828 s/f on the lower level of the 140,000 s/f property, which is located at the corner of Fifth Ave. and West 14th St.
Jordan Claffey, executive vice president of RFR Realty and head of retail, represented RFR, along with Daniel Richman, Jay Gilbert and Jansen Hafen of SRS Real Estate Partners. Jeffrey Roseman of Newmark Knight Frank acted on behalf of the tenant.
"RFR is thrilled to welcome Philadelphia-based Republic Bank to 90 Fifth Ave.," said Claffey. "They're growing in select markets with a focus on prominent, highly-trafficked corners throughout New York, and we're excited to have played a key role in their expansion plans."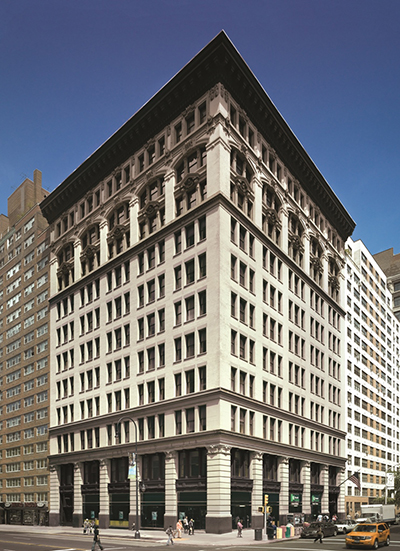 Republic Bank is a Philadelphia-based bank creating a major commercial and retail bank with a distinct brand, focused on innovation and customer satisfaction.
90 Fifth Ave. serves as the headquarters for Compass, which occupies more than 100,000 s/f at the property, as well as AltSchool's Manhattan location and TD Bank.
Adjacent to Union Square Park, the neighborhood community around the property is known for its excellent restaurants, diverse shops, off-Broadway productions, outstanding universities and hospitals, as well as its iconic urban park.
RFR is a fully integrated real estate investment firm based in NYC with a core focus on select urban markets in the United States and Germany. Founded by Aby Rosen and Michael Fuchs in the early 1990's, the firm has been an active force in the NYC and German real estate market for much of the past two decades. RFR's portfolio has grown to include 100 properties located in select domestic and international markets. While its property portfolio is anchored in the Manhattan and key German commercial markets, RFR also has significant commercial, residential, hotel, and retail holdings. RFR has a proven track record of adding significant value to the properties it acquires through property-level repositioning and strategic financial engineering. RFR has created an organization with deep experience in all phases of the property life cycle and is positioned to take advantage of market opportunities.