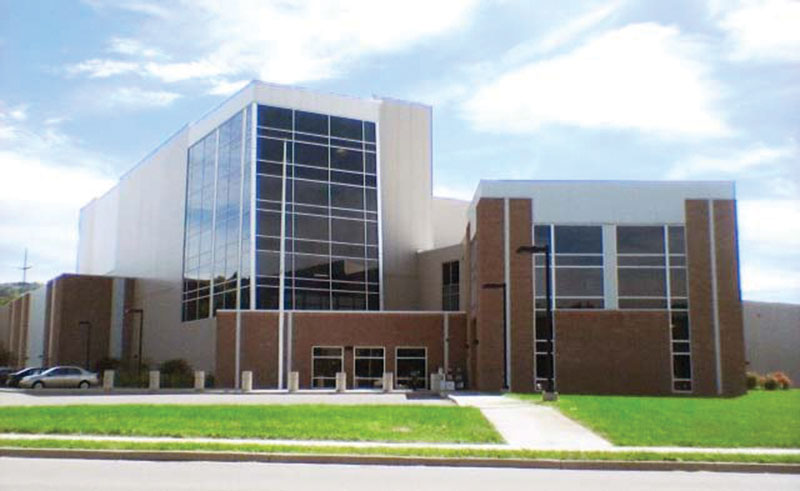 Johnson City, NY According to Michael Finn, managing partner of CBRE|Syracuse, the firm has completed the following commercial real estate transactions:
Rick Searles and Finn exclusively represented Gannett Satellite Information Network, LLC in the $4.5 million sale of 10 Gannett Dr. The property was previously a newspaper printing facility that ceased operations in 2018. Built in 2006, the 97,000 s/f building on 10 acres was purchased by the Binghamton University Foundation, to be utilized as a library annex.
Searles and Scott Miller of CBRE|Radnor, PA, represented the tenant, AMETEK in the lease renewal of 50,702 s/f manufacturing space at 33 Lewis Rd.
Searles represented Datum Alloys, Inc. in the relocation of their North America facility to 10,000 s/f in Airport Corporate Center.
Peter Finn, executive vice president, and Bill Anninos, senior broker, represented the landlord relating to two lease transactions that combined for a total of 29,632 s/f of office space within the Glacier Creek Office Park, 6711 Towpath Rd. in Dewitt. The two tenants are the New York Spine & Wellness Center and Syracuse Orthopedic Specialists (SOS). The two offices are expected to open on or about December 1, 2020. Len Brown of JF Real Estate represented the tenants.
Mark Rupprecht, CCIM, and Marty Dowd were the exclusive listing brokers in the $1.05 million sale of 6724 Joy Rd. in East Syracuse. The 20,803 s/f industrial building was purchased by JUMO Process Controls, represented by Rupprecht. The property was previously occupied by Downtown Decorations, which has relocated.
CBRE|Syracuse represented the tenant, Spectrum, in eight retail leases. Spectrum's parent company, Charter Communications, has launched Spectrum Mobile, a wireless phone service. Senior broker Ed Kiesa, CCIM, and Anninos represented Spectrum in the following leases:
• 3,900 s/f at Auburn Plaza, 217 Grant Ave. in Auburn;
• 4,000 s/f at Consumer Square, 29 Consumer Sq. in Plattsburgh;
• 4,310 s/f at COR Center, 3873 Rte. 31 in Clay;
• 3,500 s/f at Fairmount Fair, 3529 West Genesee St. in Syracuse;
• 4,500 s/f at Freedom Plaza, 205 Erie Blvd. West in Rome; and
• 3,000 s/f at Route 202 Plaza, 21290 Rte. 202 in Watertown;
Senior broker Glenn Weisiger represented Spectrum in the following leases:
• 4,000 s/f at Southern Tier Crossing, Ann Page Rd. in Horseheads; and
• 3,900 s/f at Town Square Mall, 2405 Vestal Parkway East, Vestal
Mark Rupprecht, CCIM, of CBRE|Syracuse was the exclusive agent in the $675,000 sale of a 63,600 s/f warehouse at 112-114 Baker St. in Syracuse. The building was previously vacant and is slated to be used by a food-grade manufacturer.