1st Annual CIBS W Nine and Dine Golf Outing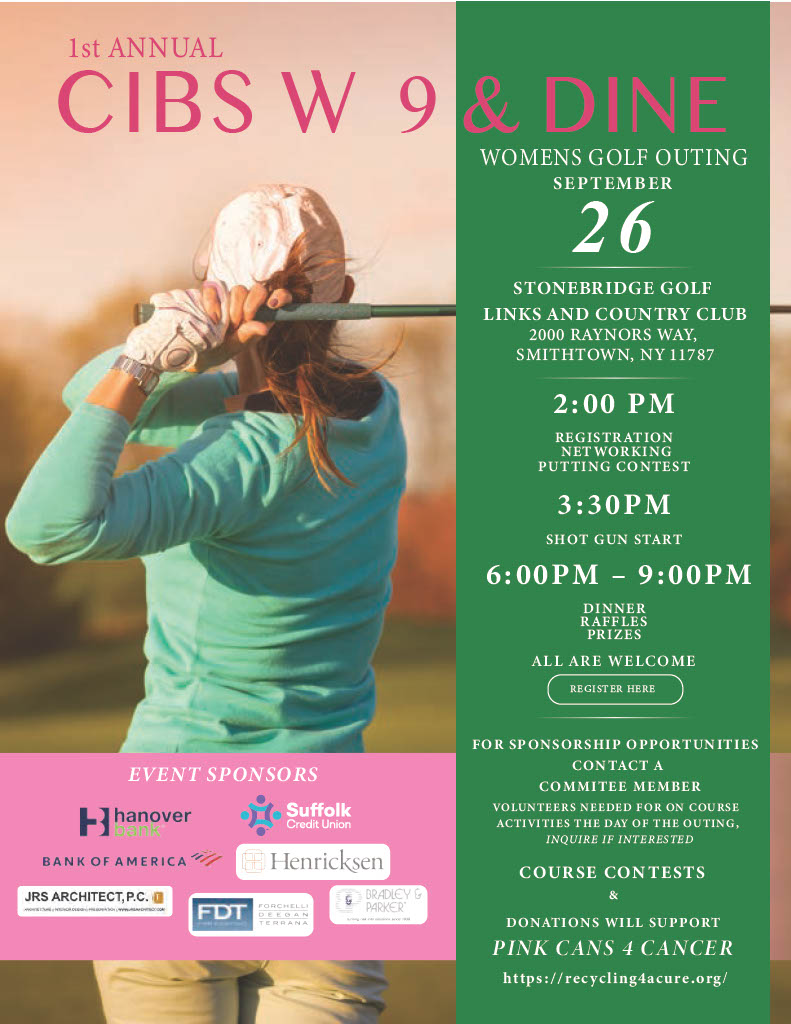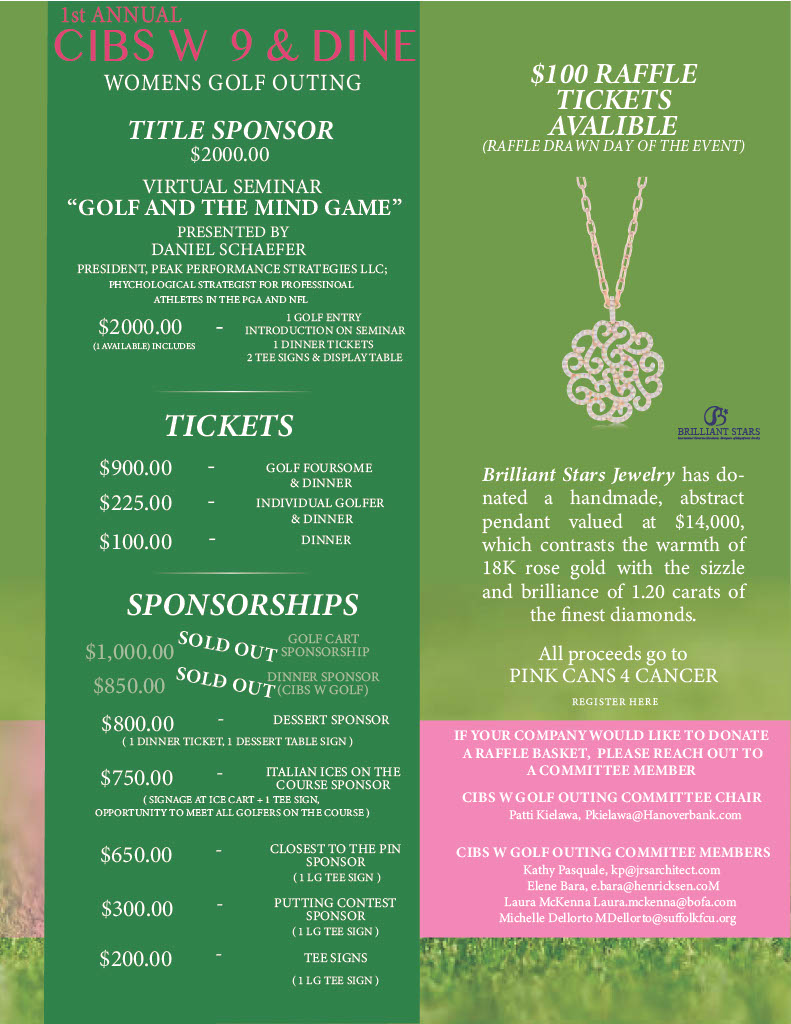 Smithtown, NY On Tuesday, September 26th, CIBS W's 1st Woman's Annual 9 & Dine Golf Outing will take place at Stonebridge Golf & Country Club.
A portion of the proceeds will benefit Pink Cans 4 Cancer. For more information about this organization, please visit: https://recycling4acure.org/
The Commercial and Industrial Brokers Society of Long Island (CIBS) has evolved over 25 years into one of the most respected business organizations in the bi-county region. Today, with membership in the hundreds, CIBS is providing networking venues for brokers and those in related businesses, educational programs for new brokers, philanthropy for area charities and it's been recognized as one of Long Island's leading business organizations by elected officials on Long Island, Albany and in Washington, D.C.
To register click here. If you would like to donate a raffle basket, sponsor the event, or just want to help a great cause, please reach out to Committee Chair, Patti Kielawa at [email protected]