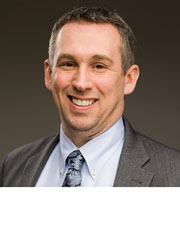 New York, NY According to CNY, David Brown has joined CNY as a project executive. His leadership in the field and as a corporate executive will contribute to the strategic growth of CNY, a construction management and general contracting firm known for its innovative approach to construction projects.
"David brings considerable experience and a sizeable network of satisfied, repeat clients to his new role with the company," said CNY president and CEO Ken Colao. "He has a successful track record of leading multiple projects and teams simultaneously and of rolling up his sleeves to get the job done no matter what it takes."
Brown contributes more than 24 years' experience in the construction management business, during which time he has led many notable projects throughout the Tri-State area and New England.
Over his career, Brown has also been promoted several times within the organizations for which he's worked. This is due not only to his mastery of project and personnel management tactics and valued relationships with industry clients and partners, but his experience outside the typical competencies of a project executive. At various points, Brown has taken responsibility for estimating and preconstruction duties, human resources and office operations and he has played an executive management role in mergers and acquisitions.
"I was drawn to the many notable projects CNY has successfully delivered in New York City and the company's interest in expanding; not only within those markets, but to work in new markets to diversify their portfolio," Brown said.
Brown holds an B.S. in Construction Management (with Honors) and an A.A.S. in Construction Technology, both from Wentworth Institute of Technology.