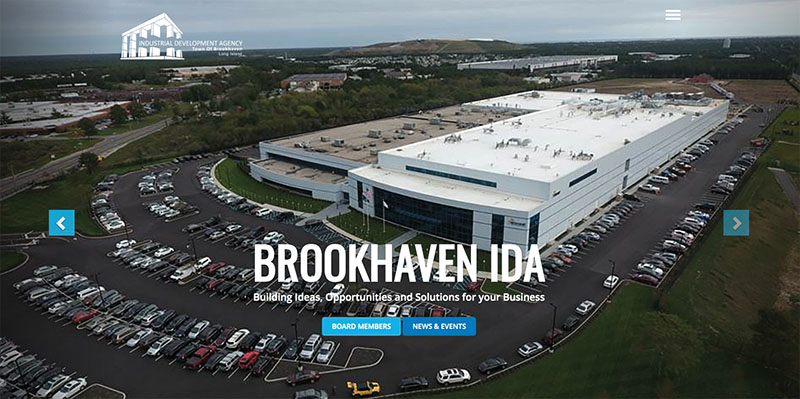 Farmingville, NY According to Frederick Braun III, chairman of the Town of Brookhaven Industrial Development Agency (IDA), the IDA was awarded a "Certificate of Excellence" for web design by the New York State Economic Development Council (NYSEDC).
The Brookhaven IDA website, developed by the Long Island based web services firm Cybernet, was launched in 2018. The IDA's winning entry in the Council's 2019 Marketing and Promotional Materials Award Competition, was presented May 22nd, during NYSEDC's Annual Banquet at The Otesaga Resort Hotel in Cooperstown.
"The NYSEDC Marketing and Promotional Materials Award Competition recognizes the best and most effective marketing efforts in the economic development field in New York State," said Braun. "We are proud that our website has been recognized for its distinct quality and user accessibility."
"The primary objectives of our site redesign effort were focused on aesthetics, user-friendliness, simplifying our content, and increasing the visibility of our programs, especially on mobile devices" said Lisa Mulligan, the IDA's CEO.
The website is www.brookhavenida.org.