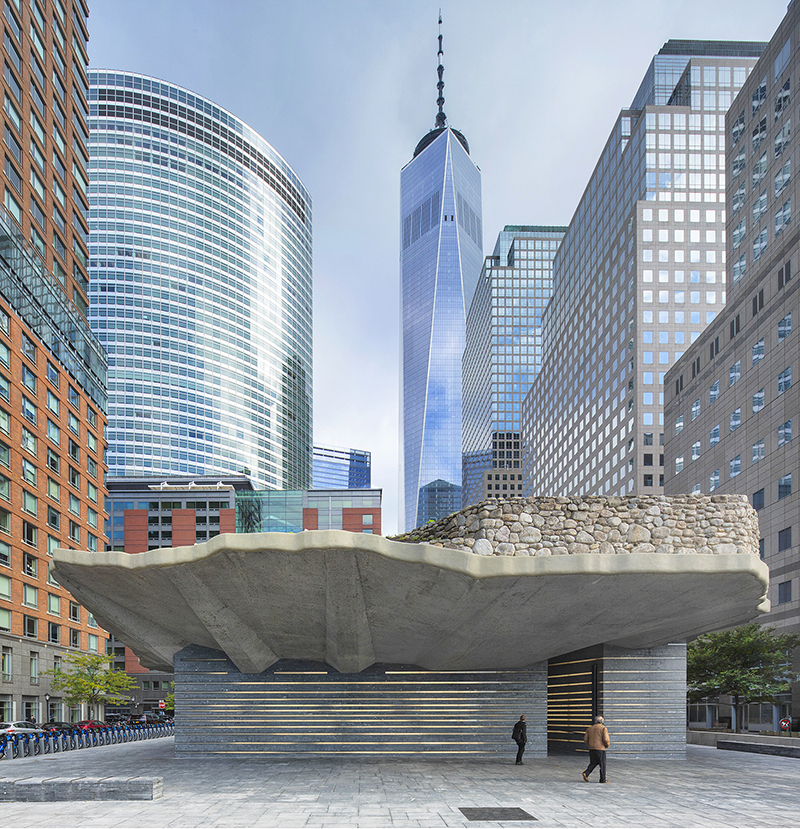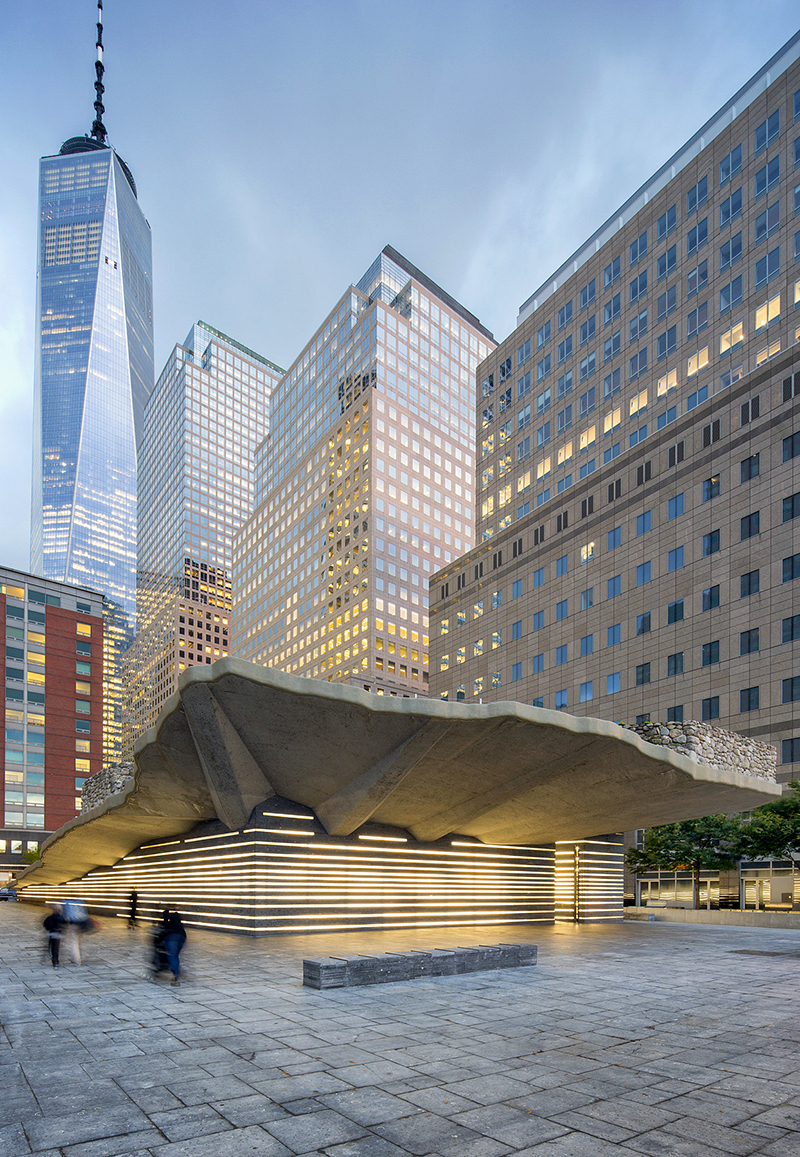 Manhattan, NY Battery Park City Authority (BPCA), CTA Architects, P.C., construction manager The LiRo Group, and contractor Nicholson & Galloway, Inc. have completed the $5.3 million renovation and waterproofing of the Irish Hunger Memorial. The project restored the monument, while rendering it less susceptible to damage from weather for years to come.
The memorial, designed by sculptor and public artist Brian Tolle, originally opened in 2002. It is a contemplative space devoted to honor the Great Irish Hunger and Migration of 1845-1852, while encouraging viewers to contemplate present-day hunger worldwide. Over the years, it had succumbed to water infiltration from above and subsequent water damage.
The half-acre site on the corner of Vesey St. and North End Ave., in the Battery Park City section, overlooks the Hudson River. Visitors to the 96' x 170' Memorial wind through a rural Irish landscape, with paths carved into a hill thickly lined with native Irish plants and stones imported from each of Ireland's 32 counties. The paths lead to a viewing point 25 ft. above street level, which has views of the Statue of Liberty and Ellis Island. Located centrally along the pathways is an Irish Famine-era stone cottage that was donated to the memorial by Tolle's extended family, the Slacks of Attymass, County Mayo. It was disassembled and brought over from Ireland and reconstructed on-site, within the green "hillside" of the memorial.
"The Irish Hunger Memorial was first dedicated over 15 years ago; it has now re-opened to stand for coming generations as a place of reflection and remembrance. And just as America has long welcomed immigrants from Ireland and beyond, we're pleased to once again welcome Battery Park City visitors to experience this poignant tribute to the unbreakable human spirit," said the BPCA.