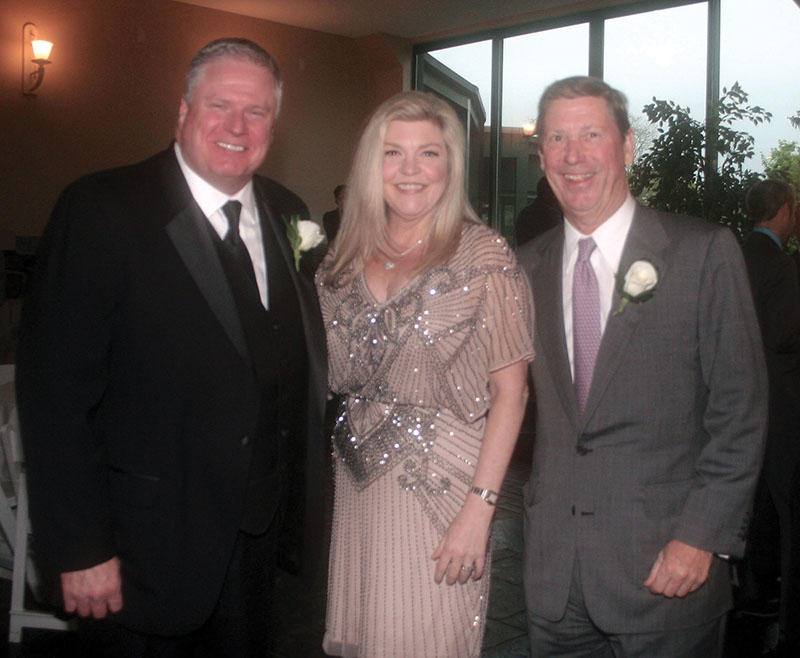 Tarrytown, NY More than 150 members of Westchester's commercial real estate industry were on hand May 9th for the 28th Annual Hall of Honor Awards Dinner of the Building Owners and Managers Association of Westchester (BOMA) held at Abigail Kirsch at Tappan Hill. This year's Hall of Honor Award, which is given to those who support and encourage economic growth in Westchester County, was presented to George Comfort & Sons, Inc. and New York Life Insurance Co.
George Comfort & Sons, Inc. currently manages over 12 million s/f of commercial property. Accepting the award for George Comfort & Sons was president and CEO Peter Duncan.
New York Life has been serving Westchester County for 175 years with having a corporate office in Sleepy Hollow until 2018, moving to Westchester One located in White Plains. Accepting the award for New York Life was Brian Lescinskas, vice president, northeastern agencies.
This year's Best of BOMA Award winners were:
Management Team Award: GHP Office Realty for 660 White Plains Rd. Accepting the award was principal Andrew Greenspan.
Tenant Fit Out Award: Sumitomo Mitsui Banking Corp. for 1 North Lexington Ave., White Plains. Accepting the award was Yoshihiro Hyakutome, CEO and MD head of americas division.
Unsung Hero Awards were presented to:
Ashley Leeman of Newmark Knight Frank;
Eddie Mercado of Planned Cos./Ivy Equity; and
Mariana Pedraza of A&A Maintenance/Cushman & Wakefield.
BOMA Westchester is the county's leading professional organization dedicated to meeting the needs of building owners, property managers and allied professionals and tradespeople. BOMA Westchester is an affiliate of BOMA International --- the oldest and largest association of the office building industry, with over 100 federated associations in the United States and around the world. The 17,000-plus members of BOMA International own or manage more than 9 billion square feet of commercial properties in North America and abroad.