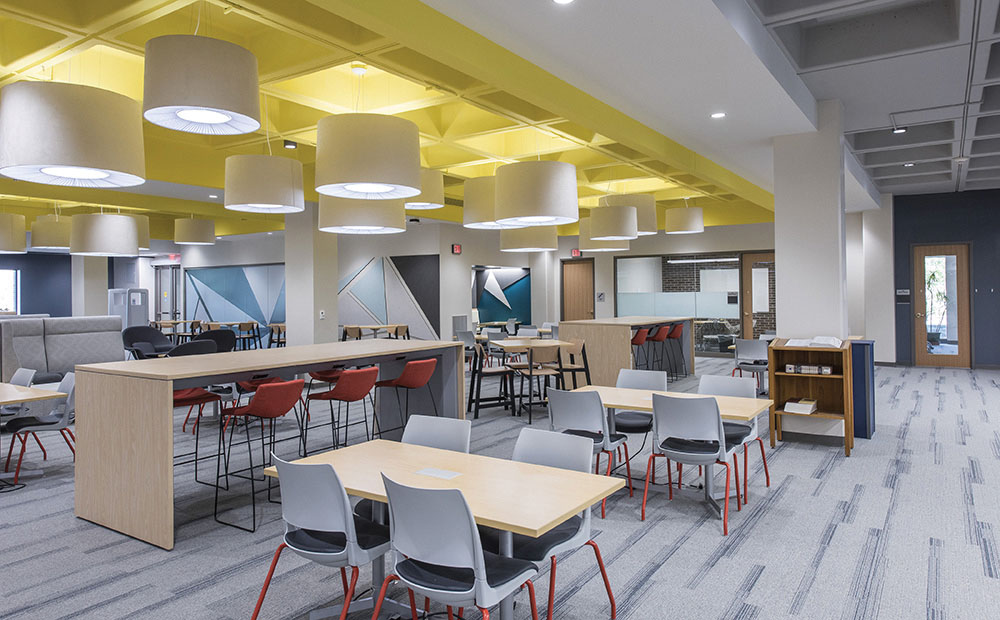 Oneonta, NY A interior renovation of Milne Library at SUNY Oneonta by architecture+ has been recognized with an Excelsior Award for Public Architecture. This award program is a collaboration between the American Institute of Architects (AIA) New York State and the New York State contracting agencies (State University Construction Fund, Dormitory Authority State of New York, Office of General Services, and State Education Department). The award honors New York State funded public buildings with the goal of providing a model of excellence for future state-funded building design.
The award ceremony took place on May 7th. Jury comments included "Wise and elegant use of form and color to create timeless spaces that support and inspire."
This project was undertaken to enhance core library function spaces while improving the student experience with the addition of new program areas. Program areas introduced into the library included the Academic Success Center, Accessibility Resources, and a Learning Commons.
architecture+ has been serving clients in education, healthcare, community, and housing in the Capital District for 35 years.