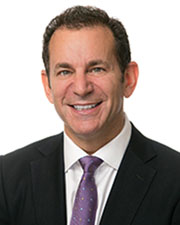 Franklin Square, NY American Investment Properties handled the sale of a retail property located at 167-179 Franklin Ave.
The sale price was $1.15 million, which equates to $173.74 per s/f and a projected cap rate of 7.91%.
According to Ron Koenigsberg, president of American Investment Properties, "The corner tenant vacated the building, and more tenant leases were coming due during the marketing process. This meant securing financing would be a difficult task for buyers."
Additionally, the building had deferred maintenance and required investment dollars from the new owner.
"Our marketing packages reflected a pro-forma analysis of the investment, including the tenants renewing in coming months and future rent increases," said Koenigsberg. "We highlighted perks of the area including neighboring establishments, allowing buyers to visualize their potential in this investment."
"Our team remained undeterred, exposing the property during buyer and economic uncertainty from the COVID-19 shutdown," said Koenigsberg. "As a result, we secured a local investor who owns many properties on Long Island. We worked with them and lending institutions to close on 167-179 Franklin Ave., Franklin Sq."