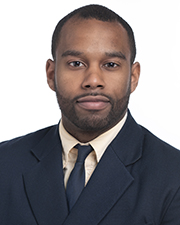 East Meadow, NY Alain Alisca has joined the Real Estate Group at Certilman Balin an associate.
Alisca earned his Juris Doctor from St. John's University School of Law in 2019 where he competed in the Frank Polestino Trial Advocacy Institute during the spring and fall semesters of 2018.
He had transferred to St. John's from Touro College Jacob Fuschberg Law Center. While a law student at Touro, he was a member of Touro Law Review and was recognized with honors including Moot Court Honors for Best Brief, and a CALI Award for Academic Excellence in Legal Process II for Best Oral Advocate. He was a member of the Trial Advocacy & Practice Society, a Research Assistant and also a member of Students Helping Students. He studied abroad in Ho Chi Minh City, Vietnam during the summer of 2017.
Alisca earned two undergraduate degrees from Stony Brook University: a Bachelor of Science in Technological Systems Management and a Bachelor of Arts in Sociology. He studied abroad in Tanzania during the summer of 2012.
While a law student, Alisca honed his skills as an intern at a variety of legal offices including The Law office of Frederick Brewington; The Law Office of Alexander Paykin; Brooklyn District Attorney's Office; Meyer, Suozzi, English & Klein, P.C.; The Murray Law Group; and Nassau/Suffolk Law Services Committee, Inc.
He is admitted to practice in the state of New York.