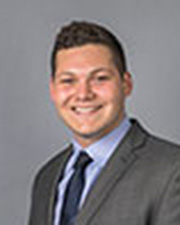 NEW YORK, NY According to The Kaufman Org., Domio has signed a five-year, 8,000 s/f lease to expand its headquarters from 1460 Broadway to 91 Fifth Ave. The vacation rental company is leaving a WeWork space to cement its N.Y. presence on the full sixth floor of the Flatiron District building. Greg Albert and Jared Sternberg, both associate brokers with Kaufman, represented Domio. The landlord, The HRC Corp., was represented in-house.
"Domio needed a headquarters that would both accommodate its rapid growth and effectively showcase the exploratory and innovative spirit of the company," said Albert. "91 Fifth Ave. provides the firm with a fresh, modern space featuring glass-finished offices and conference rooms, upgraded kitchens and bathrooms all set in an open floor plan to easily facilitate collaboration amongDomio's team members."
Founded in 2016,Domioblends distinctive lifestyle aesthetic with boutique hotel design principles to offer dedicated leisure homestay properties for the next generation of travelers. The firm meticulously selects and maintains its own branded portfolio of homes that are designed to be both comfortable and inspiring. The properties feature uniquely curated furniture and artwork, quality linens, a fully stocked kitchen, discounted Lyft rides, in-unit massages and a 24-hour concierge service. The firm has rental homes in several major U.S. cities including Austin, San Diego, Boston, Honolulu, New Orleans and Nashville.
Constructed in 1894, 91 Fifth Ave. is an eight-story, 60,500-square-foot office building in the Flatiron District featuring hardwood floors, high, exposed slab ceilings, tenant-controlled HVAC systems and a recently renovated lobby. The property is close to the transportation hub of Union Square and also some of New York's top dining and shopping options such as Nordstrom Rack, Barnes & Noble and Union Square Cafe.