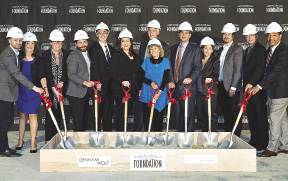 Shown (from left) are: Kip Katich, Cyd Wilson, Alissa Bucher, Dee Jay Bankhead, Peter Rosenbaum, Rebecca Damon, Maureen Donnelly, Jon Denham, Paul Wolf, Amy Lawrence, Dale Suttle, Robert Rogers, and David White. Photo credit: Yoo Jean Han

Thanks for Reading!
You've read 3 of your 3 guest articles
Register and get instant unlimited access to all of our articles online.

Sign up is quick, easy, & FREE.
Subscription Options