Name: Lisa Ferraro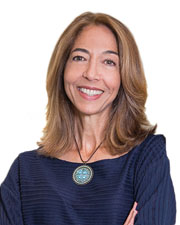 Company: Daniel Gale Sotheby's International Realty
What was your greatest professional accomplishment in 2019?
Overcoming major objections in negotiations, in which the parties were so far apart it seemed there was never going to be a deal, and very, very carefully re-opening up the dialogue, resulting in a successful sale!
What are your predictions for commercial real estate in 2020?
Given the supply-demand imbalances in NYC real estate among the different assets classes–stemming from the new rent control legislation in the multifamily sector, the large supply increase in the hospitality sector, and the sudden introduction of a large amount of class A office space in the office market through Hudson Yards, I expect investors to move outside the city to search for yield, including areas such as Long Island, White Plains and Upstate New York.
What was your most notable project, deal, or transaction in 2019?
Listing and selling, along with my partner Dana Forbes, the iconic Gansett Green Manor, a historic and well-loved hospitality property in Amagansett—and finding the perfect buyer.