Name: Chase Welles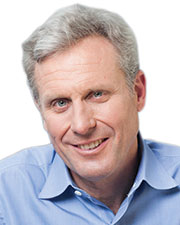 Company: SCG Retail
What was your most notable project, deal, or transaction in 2019?
The most notable deal of 2019 was the leasing of 50,000 s/f at 63 Madison Ave. to Whole Foods. This tenancy will provide a center of energy for the emerging NoMad neighborhood and brighten a long-dark section of Madison Ave.
What are your predictions for commercial real estate in 2020?
The retail leasing market will firm up and rents will rise in 2020. Local vendors will continue to take advantage of neighborhood rents that are often at 10-year lows. National and international retailers will carefully relocate existing stores in high street corridors. A small number of new "clicks and bricks" retailers will absorb large and small spaces. The further prediction is that it will become obvious to all constituents (customers, investors, retailers), that physical space retail is as relevant and required as ever.
What was your greatest professional accomplishment in 2019?
My most significant accomplishment for 2019 was to expand our client base, increasing revenue for the company and all team members.