Name: Jonathan Adelsberg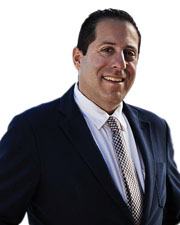 Company: Herrick, Feinstein LLP
What was your greatest professional accomplishment in 2019?
The expansion of Herrick's specialized practices has been a focus for the group in 2019. Public-private partnerships, condominium development, and our trophy land use practice have all grown this year. We are thrilled with the new talent and expanded capabilities.
What was your most notable project, deal, or transaction in 2019?
Herrick has been representing Dov Hertz of DH Property Holdings on several ground-breaking last-mile industrial projects in Brooklyn, including a multi-billion-dollar joint venture acquisition and development of a multi-story distribution center.
What are your predictions for commercial real estate in 2020?
While we're not seeing any trends per se, We expect to see a number of large, stand-alone, complicated transactions that pose unique challenges and opportunities reflecting the current state of the market.