Name: Benjamin Sachwald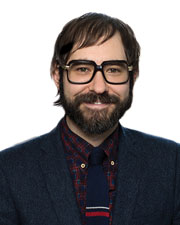 Company: AKRF
What was your most notable project, deal, or transaction in 2019?
475 Clermont in Brooklyn, a residential and retail building developed by RXR Realty and designed by Aufgang Architects, was among the signature projects completed by AKRF in 2019. The planning, design, and construction of this 12-story, 363-unit building showcased the breadth of the firm's capabilities. AKRF first led environmental analysis and documentation pursuant to City Environmental Quality Review (CEQR) guidelines for the entire block on which 475 Clermont stands, and then for the building itself provided acoustical consulting, civil engineering, and site assessment and remediation services. AKRF developed solutions to address noise and vibration from the adjacent A/C subway line.
What are your predictions for commercial real estate in 2020?
Expectations for 2020 continue much of what I've seen this year for our acoustics, noise, vibration, and audiovisual team, with a mix of healthcare, life sciences, and education buildings in addition to both luxury residential and affordable and supportive housing, commercial office towers, and new hospitality and music venue/performance spaces. Sustainability will remain an important driver of our work with a focus on passive house design and certifications like LEED and WELL.
What was your greatest professional accomplishment in 2019?
Numerous AKRF acoustical consulting projects reached important milestones for construction or occupancy, including but not limited to 91 Leonard St., 40 East End Ave., 810 River Ave., The XI, Moxy East Village, and the transformation of 550 Washington St. into a new office campus for Google.