Name: Barbara Champoux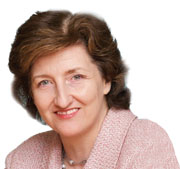 Company: Champoux Law Group PPLC
What was your greatest professional accomplishment in 2019?
An especially enlightening, rewarding and enjoyable professional accomplishment was my participation in CREW Network's first annual Global Study Mission to London. Mission participants were immersed in London's real estate world 24/7, participating daily market briefings with UK CRE leaders, in-depth tours of innovative development projects and roundtable discussions on future trends, challenges and possible solutions for the global CRE market. Complimenting this look at London's future, were architecture and design inspections of many historic landmarks. A particularly interesting observation for me was how similar NYC and London are in some ways, but divergent in others. For instance, they contemplate a vehicle-free London in the near future, whereas, NYC is still very auto-centric.
What are your predictions for commercial real estate in 2020?
The desperate need to repair, replace and add critical infrastructure has been widely acknowledged, yet there is no consensus among the requisite stakeholders on systemic solutions. A sea change in logistics and shopper expectations resulting from online retail's increasingly speedy delivery options have not only shifted retailers' space demands from the shop-front to warehouse, but created additional infrastructure challenges through transportation gridlock. Continued exodus from NYC as the endless supply of luxury housing launches, while the affordable housing dearth grows causing the definition of "middle class" and what they can afford to significantly change and precipitating a search elsewhere for a more affordable place to live and work. This may eventually lead to loan defaults and bankruptcies for those luxury housing developers.