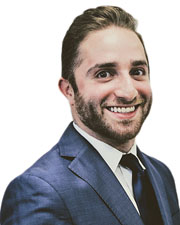 Name: Adam Hajibai
Company: Klosed Properties
What was your most notable project, deal, or transaction in 2019?
Every single deal this year was a challenging transaction. Two deals come to mind. First is the $17.5 million acquisition of a Bronx Warehouse at 780 East 135th St., this was our first industrial and conversion to coworking office project. Secondly, 134-136 South Union St. in Middletown Pa., was our first out of state multifamily purchase.
What are your predictions for commercial real estate in 2020?
There is a new set of legislations plan to get passed in the beginning of next year, along with the uncertainty of the upcoming elections. I think these both will drive down pricing even further than what it has already come down to in the last quarter of 2019.
What was your greatest professional accomplishment in 2019?
Closing and transacting on over 15 different deals this year, with an additional five properties in contract as well.